Episodes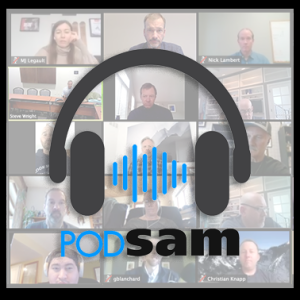 Monday May 18, 2020
Monday May 18, 2020
The coronavirus is changing life for many, creating new challenges for operators but also some possible new opportunities for resorts. Millions of Americans are discovering (or rediscovering) a love of the outdoors, even as they stay at home and practice social distancing. What changes will become permanent, and where are the growth areas of the future? The impact on operations is still unknown, but operators willing to look beyond the uncertainty to imagine what the future might look like may find more resilience in the long run.
On this episode panelists look into the crystal ball and search out new customer habits, consider impacts on staff, and seek out opportunities.
Our theme music is by Breakmaster Cylinder. The PodSAM adviser is Alex Kaufman, the Wintry Mix podcast guy.
Support this podcast by subscribing to SAM Magazine at www.saminfo.com/subscribe
Subscribe on Apple Podcasts, Spotify, and Google Play or elsewhere and stay up to date on industry happenings at saminfo.com.