Episodes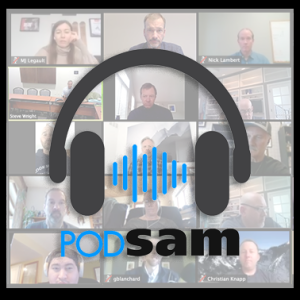 Friday Aug 28, 2020
Friday Aug 28, 2020
On this episode, we welcomed a panel of operators from Australia and New Zealand to talk about everything operations from staffing, to rental, to ski school, and capacity issues. Many of these resorts have had to pivot mid-season due to changing mandatory restrictions in response to COVID-19, but many are also experiencing operational wins.
This episode is supported by Aspenware.
Our theme music is by Breakmaster Cylinder, the PodSAM advisor is Alex Kaufman, the Wintry Mix podcast guy.
Support this podcast by subscribing to SAM Magazine at www.saminfo.com/subscribe
Subscribe on Apple Podcasts, Spotify, and Google Play or elsewhere and stay up to date on industry happenings at saminfo.com.